"When you invite and receive the higher vibrations of your Soul essence, vast potential opens to you"

The unique power of soul sacred geometry
"Energy" is used to describe many things, in our bodies and our world.  When I speak of  "soul-level energy," I am referring to the complex, powerful energy of soul sacred geometries.  This is very different from other approaches.
Most "energy healing" (such as working with meridians and chakras) is focused on the physical body and energy body.  In contrast, soul-level energetics extend across lifetimes — I support your spiritual evolution and creativity at the deepest level.  My passion is to empower you to connect with this vast inner potential and step into a life of clarity, peace, joy, and creativity.  From wherever you are right now.
You are never separate from your soul, but you can amplify the flow of guidance, energy, and information from the soul-level of your Being into your physical life. Soul-level energetics opens and enhances these channels and connections.  This time of planetary uplift is an unprecedented opportunity to receive newly available energies of healing, transformation, and elevation.
Directly from my heart & soul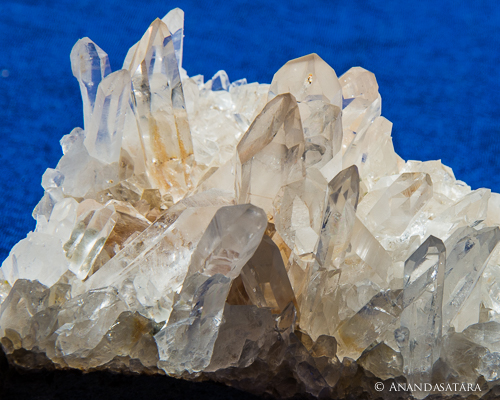 The soul clearings, healings, and DNA activations that I offer do not come from a technique or tradition.  I have brought these "energetic keys"  into this lifetime to share at this time of remarkable planetary transition.  These "sacred geometries" are actually far beyond any form or physical description; I use the concept of sacred geometry to evoke the vast crystalline complexity, beauty, and power of the soul-level energies.
I cannot teach these "keys" and clearings to anyone else.  They directly flow from my soul essence to yours.  I have dedicated many lifetimes to preparing and creating these pathways and sacred doorways, to ease, accelerate, and empower the journeys of others.
Soul-level energy and awareness
Your true well-being flows from your spiritual Heart and knowing connection to your soul Source.  With clear, strong alignment of your soul-level energy and awareness, you tap into your deepest gifts, most heartfelt life purpose, and the pathways to receive all of the energy and resources that you need to bring these fully into your life.
While soul sacred geometry is at the center of all of my offerings, realizing the full potential of soul awakenings or DNA activations often requires other forms of support.  Most of my clients and students also request assistance with soul clearings or insight into their current situation to fully empower the next step on their soul journey.
Each person and situation is completely unique and we co-create each session to meet your intentions, goals, and vision for your future.
How do I know if this is for me?
Your inner vision will guide you.  After all, somehow you have come to this website.  We are always guided and pick up signs and markers of fulfilling our intentions.  These soul-level transmissions are deep, powerful, and vastly transformative.  You will know the right time, for you, to request and receive these energies, new awareness, and openings as the next step on your soul's journey.
What happens during a session?

I support the clearing, expansion, and empowerment of your soul-level energy structure so higher vibrational energy and awareness can flow into your physical form and day-to-day life.  This occurs through soul-level energy alignments, elevation of vibrational patterns, and soul DNA activations.
Sessions are by distance (phone or Skype).  Time and space are no barriers (See FAQ's).   First, we connect by phone or in-person, for discussion, questions, and alignment of intentions.
After we talk, in order for the soul-level energies to be received as deeply and completely as possible, it is important that you are relaxed and receptive, however you create that space — quiet, un-distracted, or meditative for at least 45 minutes.  This part of the session is not on the phone, allowing us both to focus and connect in a silent and still place of awareness.
How does a session feel?
People have different experiences based upon their individual sensitivity to feeling energy.   The energy transmission is perfect and complete at the time of connection, but expresses itself in different ways in different minds and bodies.  During the session, some people feel warmth or cold, tingling, energy movements, heightened alertness, deep relaxation, immersion in Silence, or fall asleep.  It is very varied and no experience is "better" than any other – all are absolutely complete.
A list of Frequently Asked Questions is available.
Scheduling & Payment
Sessions are either one hour or 80 minutes, by phone or Skype.  I spend additional time preparing before the session and the soul healing beings as soon as your appointment is confirmed; many people experience shifts, insights, and dreams prior to the appointment time.
The hour session includes 20-30 minutes of discussion; the longer session allows for 40-60 minutes of consultation, guidance, and insight.  The longer session is strongly recommended for initial sessions, and necessary for those who would like more insight into their current situation or assistance with soul clearings.
The suggested contribution for a one hour session is $171.  The 80 minute session is $218.  For more information on session fees, please click here. Online payments can be made through PayPal.
Please email to schedule a session.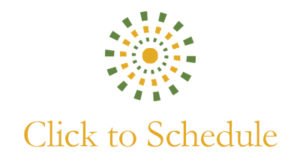 I look forward to working with you.  It is my greatest joy to support your soul journey through this time of remarkable planetary uplift.  Together, we create a new future for the benefit of all beings.  Many blessings … may you awaken your awareness, elevate your energy, and create a new world.