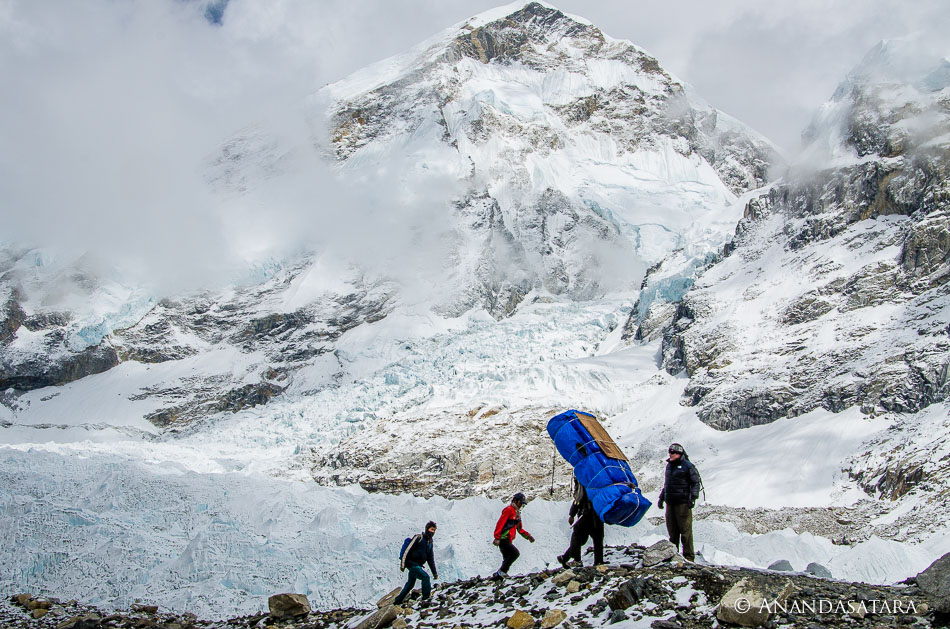 Spiritual healing and renewal after disaster
The photo above speaks more than words of the enormity of the task at hand for the people of Nepal.
Now in the month after the first major Nepal earthquake, we know more of the stark destruction in these lands.  While the physical crisis is still underway for many, the compelling question beyond the bare necessities is "what life to live now?"  How is this answered in the face of shocking loss and the sudden remaking of the known world?
While with more material comfort at hand, the heart of this question is well known to many reading this page.  Life changes uproot human realities to stunning degrees, often with the simultaneous losses of home, family, friends, health, and work.
Many stay in crisis mode for a long long time, still living in the shock of loss, years (and even lifetimes) after tragedy or unexpected change.  Others try to revitalize a beloved past with the remaining pieces, but, in the long run, the creation tends to look like a puzzle with missing chunks, aching and disconnected.  Sometimes there is an attempt to create a "reality museum."
The pathway to the (whole and elevating) future lies where most do not want to look — the very present.  Not the present of the destruction, but the present that contains what is never destroyed by physical means.  When that can be seen and felt, then there is a place to truly begin again.  Not to recreate or recycle, as those are energetic traps, but to channel the inherent, enduring wholeness of Life into new form.  A form that has true promise, potential, and vibrance into the future.
This future often looks very different than what was before.  This is the very difficult part.  What disaster — physical or spiritual — most rocks and crumbles is identity.  The identification with places, people, and ways of life that no longer exist, or are no longer self-sustaining, in the remade reality.  As I noted in my previous article on the Nepal earthquake, if you take soul-level responsibility for your transformation, you can (usually) dismantle your identities and identifications at a much more gentle pace than when the disintegration is driven by unexpected planetary events.
But however you arrive at the place of remaking your reality, you are empowered.  Empowered to connect to the eternally life-giving core of Existence and bring forth a new life and uplifting future.  As long as you have awareness, and willingness, you have this potential of creativity.  Of course there is the grief and loss — any form of true renewal, on any scale — brings the process of letting go.  How well you can let go of what no longer exists, or no longer serves the potential of an uplifting future, will probably impact your experience and the flow of renewal more than anything else.
As you let go of disaster (of any size), and the originating energetic patterns, you create space for new Life to inhabit.  From this opened and expanding space, true renewal and spiritual healing emerge.
It is my deepest soulwork to catalyze soul awakening and support spiritual healing of energies that are no longer serving your uplifted future.  Please click here to learn more.