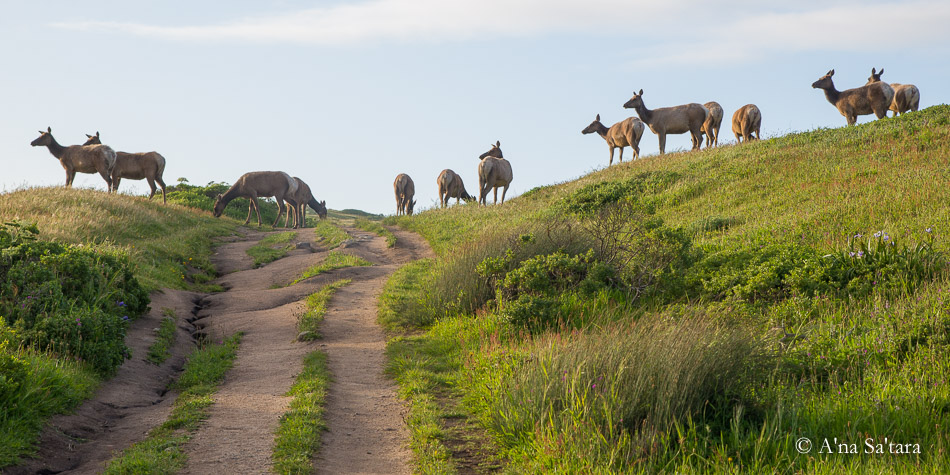 In my articles and recommendations, I consistently encourage people to "create the future from the empowered present" — don't allow circumstances to dictate your path or live in reaction to outside forces. Your higher vibrational opportunities and creations come from your conscious inner alignment.
I also recommend that this conscious creative focus is the best way to avoid undesired or unpleasant outcomes.  You can avoid "re-creating catastrophes" from other time-spaces, enacting unconscious patterns, and sidestep being caught up in others' predilections to do these things.
But what happens if these efforts and alignments appear to go awry? And something unexpected happens? Why?  And more importantly, now what?
The Fluorescent Green Plastic Grass
I recently had a rather unexpected event come into my life, and this set of circumstances has provided the inspiration for this article. We rent a home in a fairly secluded location, quite ideal for my work.  All alignments have been toward us staying here until we purchase a property in a couple years, when we have more geographic flexibility for the next stage of our life and work.
All has been good and quiet with the landlords, who live on another house on the same (large) property.  We can actually go a month without seeing each other; our lives and paths don't intersect much and we respect each others' privacy.
One Tuesday night, there was a knock on the door.  Possibly the first time one of them came to the door in five years.  The announcement?  On Saturday, they were tearing up the lawn in front of our house and installing a "play area" for their grandchildren.
It happens that my orchid shadehouse is on that "empty" lawn outside the house.  They agreed that the new play area would end well on the other side of it.  Hardly ideal, but the "lawn remodel" should be out of sight and tolerable.
I'll spare you the details of construction and heavy machinery for several days.  The decision was made to rip up the existing sod and replace it with plastic grass, currently popular in our area to save water.  It looked like it was almost complete, and then the contractor announced that that there were several extra feet on the plastic grass roll. Unilaterally and without warning, on Sunday morning, the (several hundred) orchids would have to move "somewhere."
Easier said than done.  When the reality of waiting half a day for us to disassemble the growing areas set in, the contractors decided to cut the plastic roll.  However, the "play area" now extends to within 9 feet (3 meters) of our house, leaving us a small strip of dirt along the house, with a swingset just outside our door.  All plant life removed and replaced with plastic and mulch.  Our residence dramatically shifted in a few hours because of an extra large roll of plastic grass.
Up until this week, I didn't anticipate needing to relocate, and have been pondering how unexpected events like this materialize even in the midst of well-established high vibrational alignments and pathways.
(Note: maybe I exaggerated a little … but the plastic grass is a remarkably bright (and surreal) green contrasted with the otherwise brown summer dry season.  From the description, I'm sure you can guess how I feel about the new local aesthetics.)
The Why of the Unexpected
In general, there are two types of unexpected events: 1) unexpected because you had limited awareness (for whatever reason), and 2) unexpected because it was not likely or probable even with a full and clear awareness of the situation.
I mostly caution people about the first type of "unexpected": perceptual, emotional, mental, or vibrational blinders that cause you to not see a situation clearly and fully.  Hence you avoid or don't anticipate something, though you could have been aware of it.  Many times, belief systems or desires tunnel you into hopes or fears rather than clear and whole perception.   Seeing the entire picture often isn't pleasant or pretty, so the "ugly" is surprising when it pops out.
The other circumstance of the unexpected is when other beings make a decision to do something that was unanticipated.  This could be breaking an agreement or suddenly choosing a lower (or higher) vibrational pathway.  When a being, or group of beings, shifts into a different vibration, then they can create a different outcome.  Sometimes this is better for all (when they choose a higher vibrational path), but often it is a sudden degradation of circumstances when they bring a lower vibrational energy flow and creations to intersect others' pathways.
In a free will environment, you can have alignments and conscious choices, but you can't dictate what others will do. Having foresight from the clarity of your awareness, you can create the best possible alignment from the energy flows that are available.  But nothing completely prevents another being from "jumping ship" and initiating a different energy flow and outcome for all involved.  High vibrational alignment and clear choices minimize this possibility, but do not eliminate it.
The sudden manifestation of the fluorescent green plastic grass and a chaotic toddlers' play area outside my front door is an example of the latter.  I couldn't anticipate that the landlords would suddenly "need" to have plastic grass last week, and that they would suddenly decide to dispense with my orchids without notice.  I have some awareness about the background causes, but that's not really relevant here.   It was unexpected and reshuffled the deck.
Dealing with the Unexpected
How you deal with the unexpected determines the consequences or effects of the unexpected.  I purposefully chose the most neutral word that I could: "unexpected."  What comes after the unexpected is neither essentially bad or good.
Something "unexpected" indicates a disturbance in the prevailing energy flow, but it's up to you to handle the "new" energy flow.  How you handle it is the difference between "response" and "reaction." Reaction unleashes a chain of energy, emotions, and actions rather automatically.   The "re" part of "re-action" indicates a repetition, a recycling or habit.
On the other hand, you can evaluate the situation, and look at your options for (re)establishing the highest vibrational energy flow and outcome going forward.  You might have a lot of feelings about this — anger, grief, disappointment, betrayal, etc. — depending upon the specific circumstances.  They don't have to consume the situation.  Emotional reactions can be experienced and observed "on the side" rather than becoming "central" to determining your pathway forward.
In this way, I strongly recommend that the path forward be based upon the most uplifting and empowering emotions and perspectives available — what can be created for the future instead of looking backwards at what was lost or dissipated.
"Real" Maturity at the Crossroads of Life
After a collision with the unexpected, one life pathway tends to lead towards some mix of anger, bitterness, and blame towards others. Sometimes beings will carry these sentiments for years, or even lifetimes, after an event.
Another pathway leads towards sober reflection, acceptance, and an expanded view of the nature of reality and creation.  I consider this pathway to be the hallmark of maturity.  From my perspective, energetic, spiritual, emotional, and perceptual maturity "feels" rather sobering compared to the more idealistic and fanciful perspectives of "youth."  Youth in this case is NOT physical age — there are mature children and childish adults in abundance.
I use the word "sobering" not in the sense of depressing, dulling, or decaying.  Rather it is the heftiness of seeing the whole of situations, people, and reality. Not just what you want to see, or what is bright and beautiful.  In my eyes, the whole picture is sobering — you can feel the depth, the fullness, and the gravity of life and creation.   With this awareness, you are not stuck or recycling — you are immersed and moving through the entirety of All-that-Is.  Cherry-picking your reality is mutually exclusive with maturity.
As your container(s) expand — energetically, emotionally, mentally, physically, spiritually — you can take more awareness in and allow more into your experience without being weighted or disrupted by it.  That's the kind of maturity that I am speaking of.  It doesn't come with physical age or outside accreditation — it comes from deep experience, reflection, and resilient creative intention.
Now what?
So how am I responding to the "remodeling" of my local reality with fluorescent green plastic grass? What I just described: looking at the options to go forward in an elevated and expansive way.
I am committed to the original high vibrational intention for our living arrangement, and it looks like that energy flow is going to require some renewed, and additional, effort to (re) establish so that others' choices do not adversely impact my creations and work.  While I would prefer that it wouldn't take more energy (time and money) to create/maintain our original intention, an additional input will likely be necessary now. Such are the circumstances of bringing forth high vibrational creations in a (relatively) lower vibrational world.
I hope that these reflections are valuable to you in your creations, responses, and re-aligned creations.  Part of being an effective and powerful creator is to have the awareness and flexibility to re-align energy flows to support your intentions. When you are dealing with larger projects (in space or time), it is natural to have more realignments as there are many different individuals and energies involved.