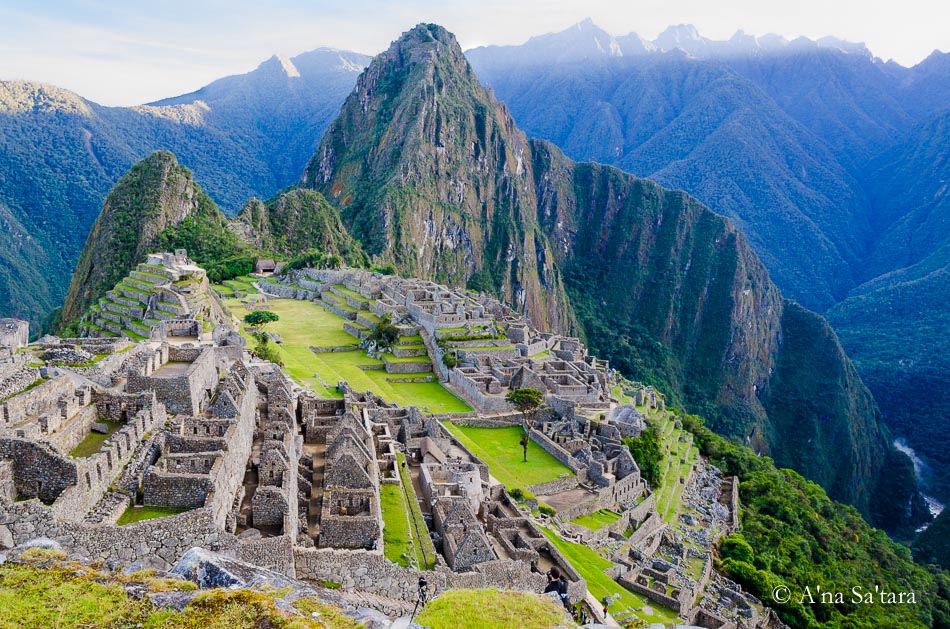 Sacred geometry of Macchu Picchu & Huanya Picchu
Anyone who has traveled with me will know that I have the "luck" (or blessing) of weather.  This image of Macchu Picchu at dawn was created on our first day of arrival at this (pre) Incan sacred site — AND the first clear day of the year after the 2012 rainy season.  Clear and radiant in many ways! While the visual center of Macchu Picchu is the stone ruins of the large living and ceremonial complex, the high vibrational energy centers are in the mountains around this human-created plateau.
The vibrational highlight of our visit was the top of Huanya Picchu (or Wayna Picchu), the VERY steep triangular mountain at the top left of the image above.  Yes!  There is a pathway and (old crumbling) stairs to the top.  And yes!  Paul, my husband, and I climbed to to the very summit for one of the finest multi-dimensional views on Earth.
I'll never quite understand how we were fortunate to obtain tickets to climb Huayna Picchu. (Access is limited to a few hundred people per day in a few time slots).  We arrived at the ticket counter in the nearby town of Aquas Calientes to wait in line.  My Spanish is good enough to understand that preceding people in line were turned down.  But we had nothing to lose to wait and ask.  When we did, I inquired if there might be a waiting list … and for reasons beyond my Spanish comprehension, the agent gave us two tickets for the next day.
Our experience at Macchu Picchu over the several days that we visited was quite different than what we expected — you are invited to read my surprising observations and insights on "Andean Sacred Sites: healing Macchu Picchu & awakening Lake Titicaca."
One of the unique features of my photography is my awareness and intentional use of sacred geometry to transmit not only the visual experience of a location, but also the high vibrational energy present.  I use the concept of sacred geometry to describe this transmission, and it is key to all of my work, and especially so at sacred energy sites.  I invite you to experience these multi-dimensional images of Macchu Picchu and the nearby megaliths of Ollantaytambo through this crystalline lens of possibility, opening your awareness to non-linear time and space on this powerful ley line and energy node.  In another article, I offer further insights about the power of sacred geometry for healing, soul awakening, and soul ascension.

My favorite photographs of Macchu Picchu & Huanya Picchu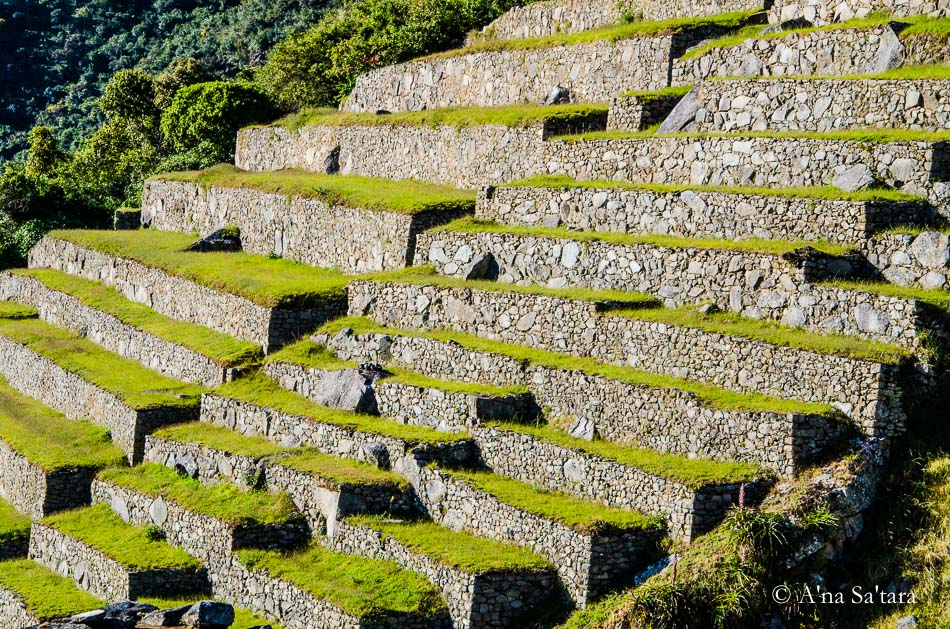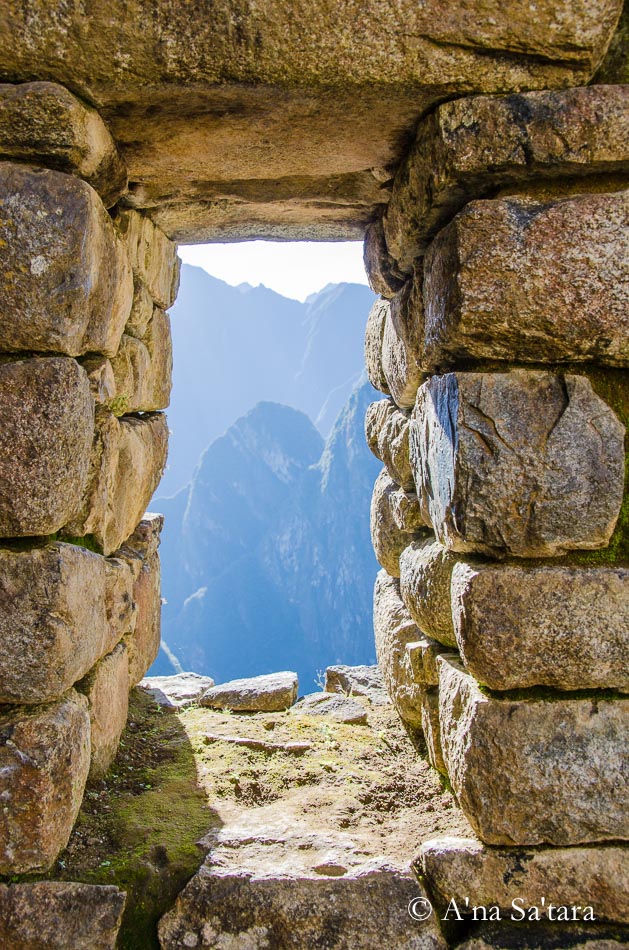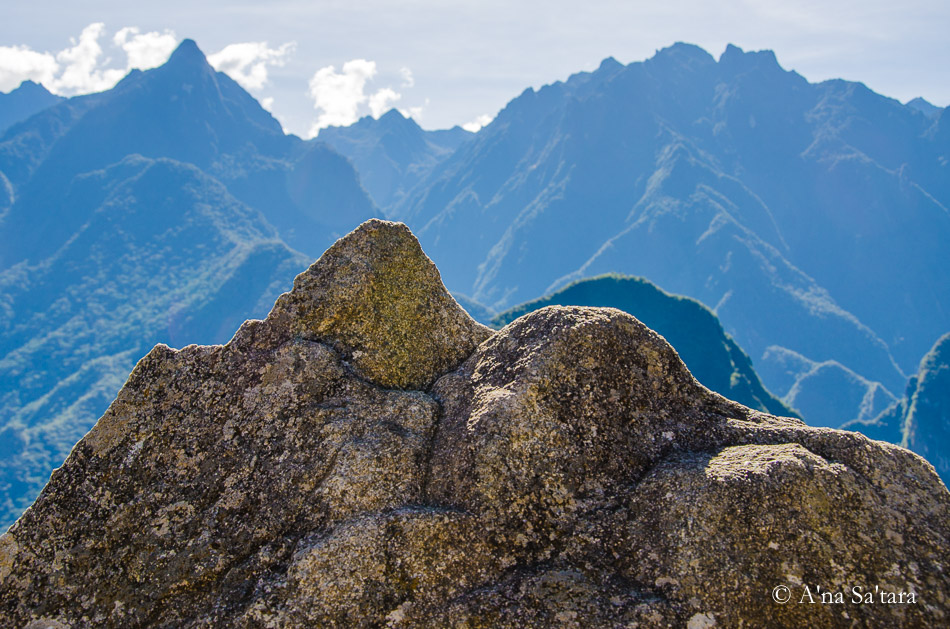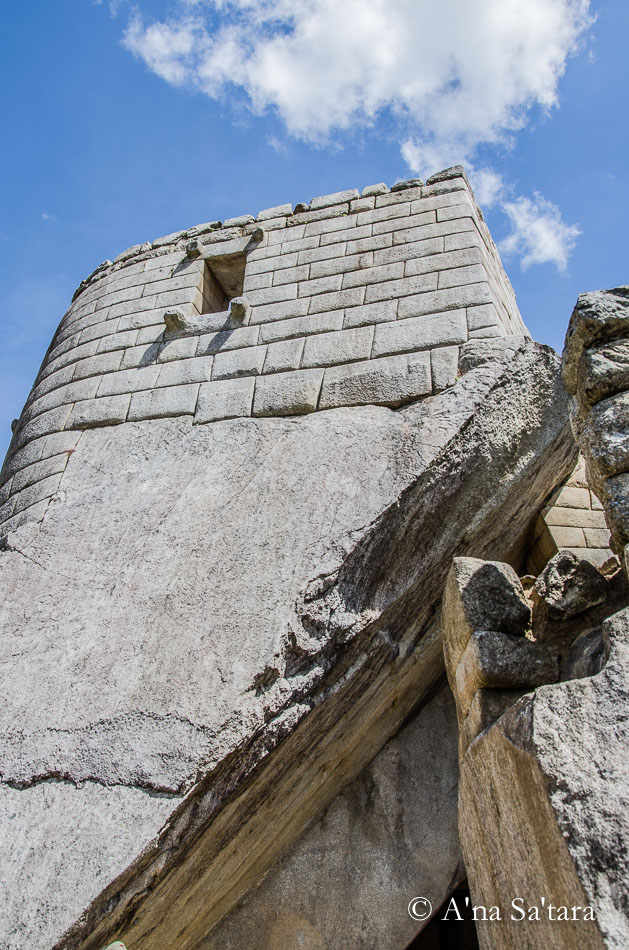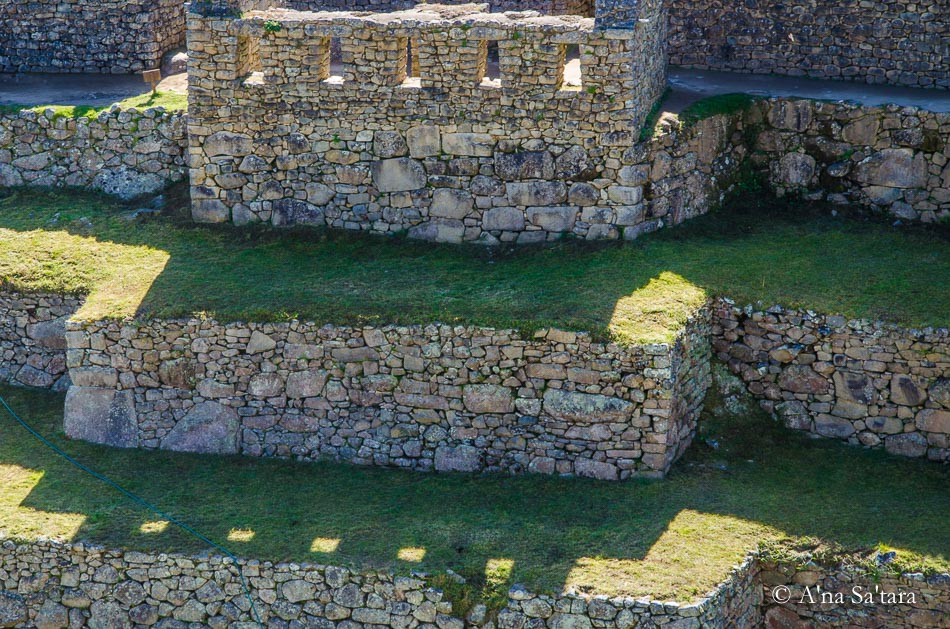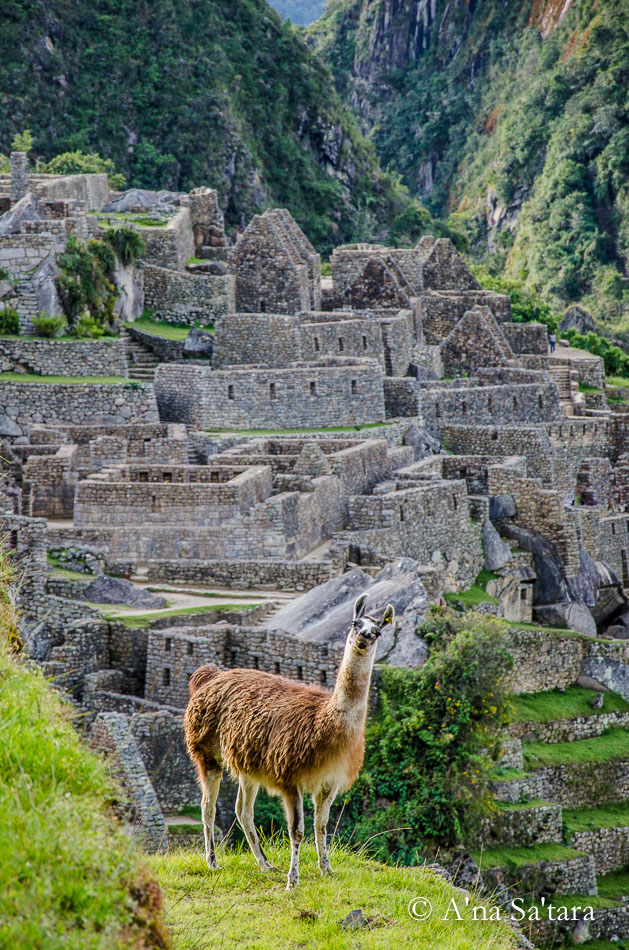 Select Images from the nearby Megaliths of Ollantaytambo