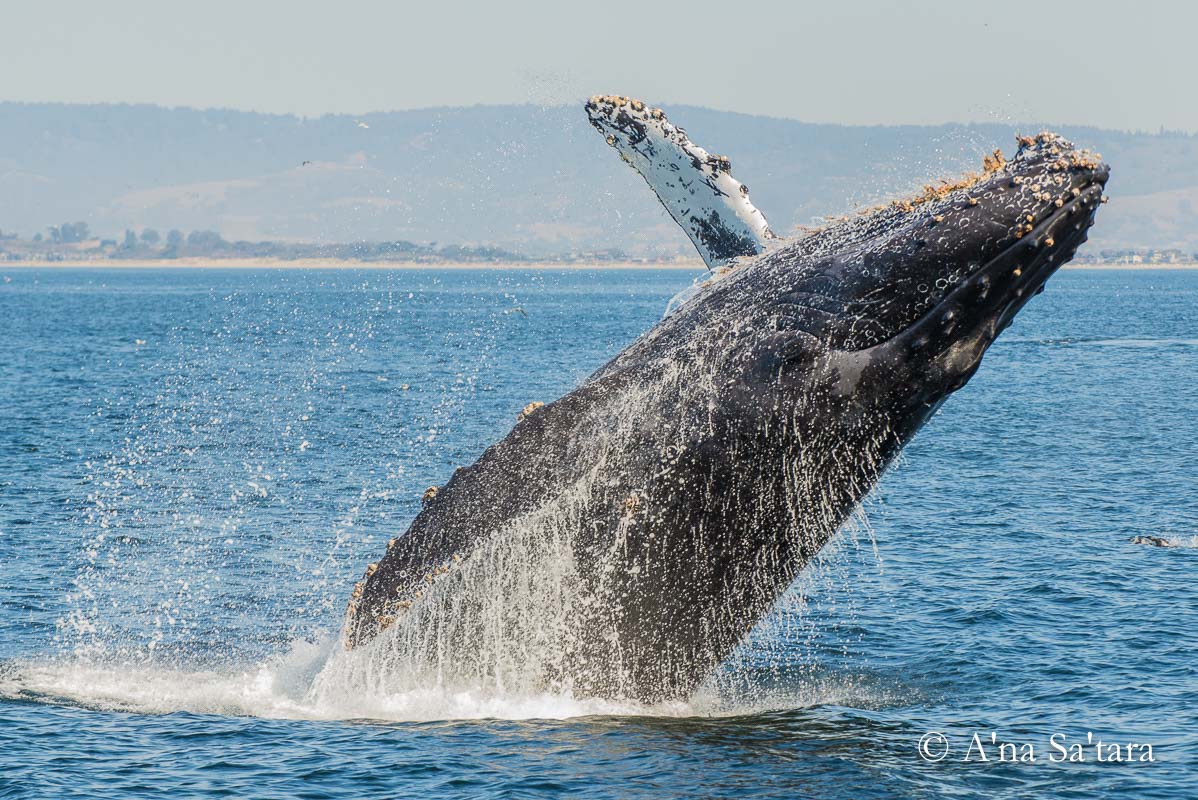 The story behind this photograph might be a bit hard to believe …
I have spent at least 50 hours filming and photographing the Humpback whale "feeding frenzy" on Monterey Bay.  I've seen dozens of whales breach — from a distance or "kinda close" to the boat.  But nothing like this.  This image is full frame on a 300mm telelphoto lens.  No cropping — that close.
What is even more remarkable is that there were no Humpback whales in sight close to the boat.  It was actually a pretty uneventful part of the day.  During the lull in marine wildlife, I was sending prayers and a healing for a friend in a very difficult and complicated spiritual and energetic situation.  At the precise moment that I completed the transmission of Light, this whale breached next to the boat.  And I was facing in the right direction and aimed my camera without even time to think.  Perfection in time and space.
See more amazing images of Humpback Whales … click here