"You can create your future from the future – by crossing the crystalline bridge of energy/time …"

Breakthrough awareness for your future
Much can be said about what emerges from these sessions, but the heart is simple: breakthrough awareness.  Breakthrough awareness that moves your mind, heart, energy, and soul expression to the next level, the next step, or the next creation.
Far more than conversation occurs in our work.  We interact not only through discussion.  We simultaneously meet in the powerful realms of energy that create your future reality.  I connect not just with your physical self, but also, at the same time, with your soul-level energies, to provide insight, energy clearings, and guidance.
Crossing the crystalline bridge
The crystalline bridge is both a very real energetic structure, and a metaphor, of the awakening and transformation that occurs through these sessions.  On one side is where you are presently living and experiencing.  On the other side is the expression and expanded awareness of your destiny path and authentic, vibrant soul expression.
We work with whatever is part of your pathway — or part of the resistance that you are experiencing — to your joyful, love-filled, and empowered soul expression.  This could be creative blocks, spiritual practice, personal challenges, or whatever you perceive as limiting, distorting, or creating 'stuckness' in your soul path.  Unerringly, your heart knows what is calling you to our work together.
How are these sessions unique?
These sessions are focused on bringing soul-level awakening and clearing into your physical life — completely distinct from other types of co-creating, coaching, and healing.  In each session, we will:
Create core energetic bridges to your future through unique and specific soul sacred geometry
Clear patterns and cycles of blocks, disconnects, and limitations
Discuss transformative guidance to focus your awareness and day-to-day life into higher vibrational flow
Your awareness is invited to open as your energy field is elevated and amplified.  Living in this place of expansion, you can truly create a life that is a brilliant expression of your Soul.   There is no separation between Spirit and Life.  What would you create standing in this place of absolute connection and essential Wholeness?
The empowered Divine Feminine
The Divine Feminine has nothing to do with gender — this is for BOTH women and men.  It is a cosmic principle beyond religion or tradition. Empowerment in the Divine Feminine is for all beings that seek the deepest connection with infinite creative potential.
The majority of healing, creative, and awakening pathways in the world today are predominantly, or strongly leaning, upon masculine traditions.  There is nothing inherently "wrong" with the "masculine" (the active or doing) aspect of awareness and energetic alignment.  The limitation comes from imbalance and exclusion.
In our work, we re-ignite the perspective and power of the Divine Feminine, in partnership and co-creative potential with your already well-developed masculine capabilities.  This work is both lovingly supportive and very powerful.  We move beyond the endless efforting of fixing, struggling, challenging, and pushing to see opportunities that are so much more graceful, vibrant, and fully aligned with the Source of our Being.
Sessions
Initial sessions are 80 minutes, by phone or Skype.   I spend time preparing prior to our session and the soul work is initiated as soon as your appointment is confirmed; many people begin to experience shifts, insights, and interesting dreams immediately.
The first part of the session is discussion of your concerns and intentions (40-60 minutes).  I offer guidance to align your energy flows in uplifting ways and new perspectives to understand your situation.
After we talk, in order for the soul-level energies to be received as deeply and completely as possible, it is important that you are relaxed and receptive, however you create that space — quiet, un-distracted, or meditative for at least 45 minutes.  This part of the session is not on the phone, allowing us both to focus and connect in a silent and still place of awareness.
I have observed that extensive or complex situations greatly benefit from multiple sessions.  In order for your physical form to adjust, and integrate the newly cleared and higher vibrational state, we proceed in stages of clearing and elevation for a more effective (and gentle) transition.
Scheduling & Payment
The suggested contribution for an initial session is $218 at the time of appointment confirmation.  One hour follow-up sessions are $171 (20-30 minutes discussion).   For more information on session fees, please click here.  Online payments can be made through PayPal.
Please email to schedule a session.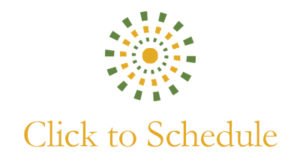 I look forward to working with you.  It is my greatest joy to support your soul journey through this time of remarkable planetary uplift.  Together, we create a new future for the benefit of all beings.  Many blessings … may you awaken your awareness, elevate your energy, and create a new world.